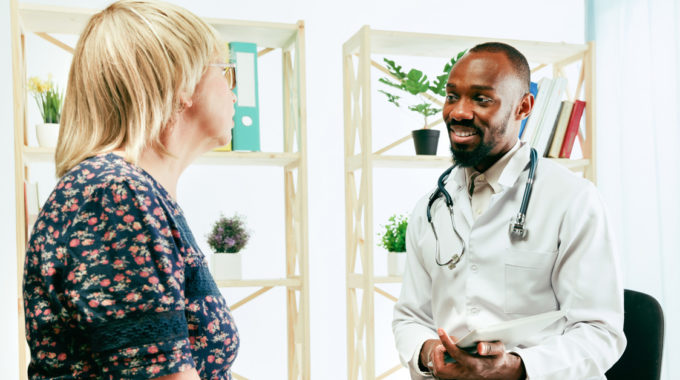 Advanced Care Planning More Than Doubles Hospice Utilization
Various review boards have described advance care planning as a critical component of high-quality healthcare for people with a potentially terminal illness.1,2 Nevertheless, a study recently published in the Journal of the American Medical Association reports that 95% of seriously ill patients may not be receiving this very important service. Here's what patients need to know. What is Advance Care Planning and why is it important? Additionally, what does the recent study regarding advance care planning tell us about hospice?
What Is Advance Care Planning?
Advance care planning is informed decision making about the healthcare you would want to receive under different medical circumstances. People don't have to do this on their own. Healthcare professionals can sit down with patients and help guide them through the possible scenarios. The most important part of advance care planning is that it is not about doctors trying to persuade patients to one decision or another. Instead, it's about putting into writing each individual patient's personal values and preferences so that their wishes will be honored as medical care progresses.
Advance care planning often results in end-of-life care documents known as advance directives. These include documents such as a durable power of attorney, medical information release, and a living will.
Why is Advance Care Planning Important?
Planning in advance gives patients better opportunity to make informed decisions. Most importantly, it supports the goal of value-concordant care. As a result, research shows that advance care planning increases patient and caregiver satisfaction.3,4 Policy planners and insurance companies show interest in the role of advance care planning in reducing overall healthcare spending.5 When patients make informed decisions about their treatments, they tend to avoid costly intensive care near the end of life.
Can More Patients Receive Advance Care Planning?
Yes. Medicare has been promoting greater availability to advance care planning for years. The biggest thing they did was improve how doctors can bill for these consultations. Before, billing for a typical office visit usually did not cover the amount of time it takes to do advance care planning well. In 2016, Medicare added billing codes so doctors and other healthcare providers could bill a more appropriate charge for advance care planning specifically. Moreover, now that you know advance care planning is critical and healthcare providers can bill for the service, you can confidently ask for this service if it's not offered.
How Does Advance Care Planning Affect Hospice?
Interestingly, the current study finds that patients who receive an advance care planning appointment with a health care professional are more than twice as likely to receive hospice. This suggests that when patients are given information and time, they tend to choose hospice care at the end of life. The results in the current study support a previous research finding that when doctors provide information about hospice, patients are 284% more likely to choose hospice.6
Conclusion
It's well established that advance care planning stands out as a very important part of care for the seriously ill. There may be room for improvement in terms of the number of patients who receive this service. The current study confirms previous data in that advance care planning is connected to changes in patterns of care, suggesting that without advance care planning, medical services may be less concordant with patient values. In particular, informed patients prove much more likely to choose hospice.
References:
Tulsky JA. Improving quality of care for serious illness: findings and recommendations of the Institute of Medicine report on dying in America. JAMA Internal Medicine. 2015 May 1; 175 (5): 840-1.
Sanders J. Finding the right words at the right time—high-value advance care planning. New England Journal of Medicine. 2015 Feb 12; 372 (7): 598-9.
Khandelwal N, Curtis JR, Freedman VA, Kasper JD, Gozalo P, Engelberg RA, Teno JM. How often is end-of-life care in the United States inconsistent with patients' goals of care?. Journal of Palliative Medicine. 2017 Dec 1; 20 (12): 1400-4.
Brinkman-Stoppelenburg A, Rietjens JA, Van der Heide A. The effects of advance care planning on end-of-life care: a systematic review. Palliative Medicine. 2014 Sep; 28 (8): 1000-25.
Klingler C, in der Schmitten J, Marckmann G. Does facilitated Advance Care Planning reduce the costs of care near the end of life? Systematic review and ethical considerations. Palliative Medicine. 2016 May;30(5):423-33.
Thomas J, O'Leary J, Fried T. Understanding their options: determinants of hospice discussion for older persons with advanced illness. J Gen Intern Med. 2009; 24(8): 923-8.