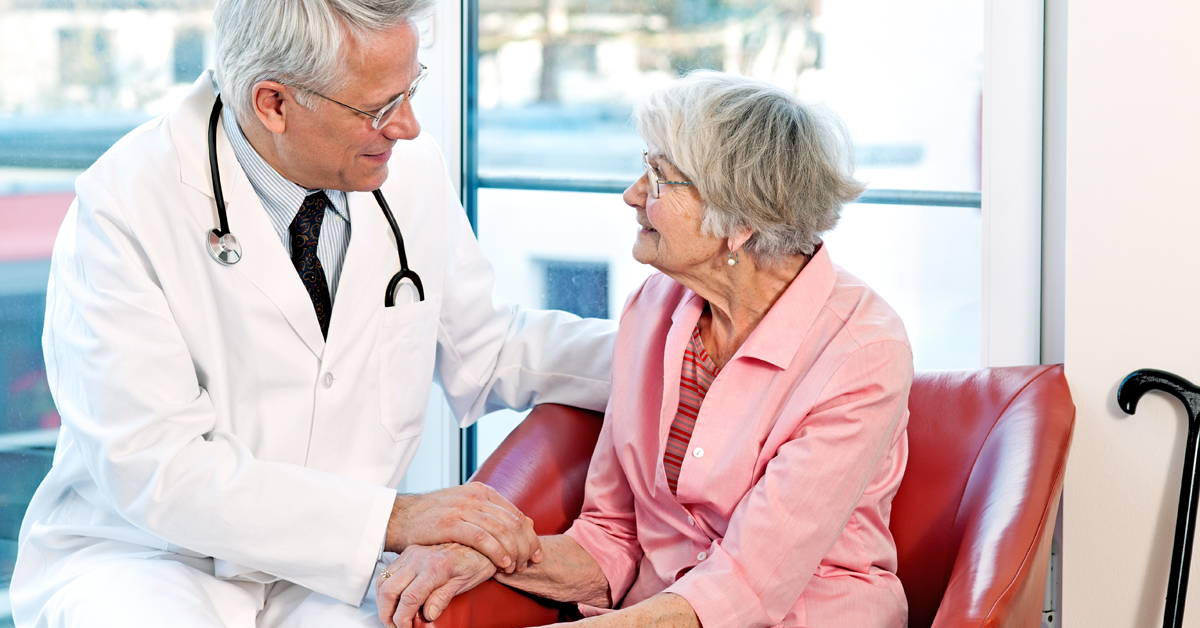 Primary Care Clinicians Provide Palliative Care Without Realizing It
Writing for the Mayo Clinic, Mary K Buss, MD, MPH made an interesting observation: "Many PCPs already engage in primary palliative care but may not recognize their actions as palliative care."1 In fact, general practitioners, not hospice or specialists, provide most palliative care. Palliative medicine grew out of the hospice movement and was recognized as its own medical subspecialty along with hospice in 2006. This fact leads many to conflate palliative care, hospice, and end-of-life care. All hospice is palliative, but not all palliative medicine is hospice.
Defining Palliative Care
To appreciate the difference between palliative care and hospice, consider the definition of palliative care offered by the Center to Advance Palliative Care:2 Palliative care is specialized medical care for people with serious illness. It focuses on providing relief from the symptoms and stress of serious illness (whatever the diagnosis). The goal is to improve quality of life for both the patient and the family. The most common misunderstanding of palliative care is the belief that it's identical with hospice care.
Palliative Care Commonly Provided by General Practitioners
Family physicians/general practitioners who are closest to the community and easily accessible have a major role to play in providing palliative care. Their broad knowledge, long standing relationship with patients and their families, ability to carry out home visits and communicate and coordinate with other health care resources place them in an ideal position to address complex issues faced by patients. Below are some of the most common services general practitioners provide for palliative care patients.
Prognostication
Helping patients understand their prognoses, as patient recall and understanding of prognosis conversations is often very limited
Helping patients articulate their goals of care
Careful symptom assessment with recognition of how the symptoms impact individual quality of life
Prescribe and titrating opioids for pain management
Other symptom management
Referral to specialists and community-based providers as needed
Helping patients and their families find value and meaning, especially when a patient's time or functioning is limited
Promoting each patient's ability to remain active in important activities and relationships
Bereavement support
What's Hospice for?
If the majority of palliative care can occur in the outpatient, general practice setting, this begs the question "What's hospice for?" Hospice can provide that same palliative care and more when patients need visit lengths or a number of encounters that no longer fit the outpatient model. For instance, hospice can send nurses multiple times per week and have a nurse on call 24/7 to prevent unnecessary/unwanted emergency department trips. Add this to the regular visits of home aides, volunteers, social workers, the chaplain, and more, and it's easy to see how hospice can fill needs that have become more intensive.
Living with a serious illness can take a toll on the body, mind, and relationships. Palliative care exists to ease the multiple burdens association with a serious illness. Speak to your provider to learn more about palliative care and what resources may be available.
References
Buss MK, Rock LK, McCarthy EP. Understanding Palliative Care and Hospice: A Review for Primary Care Providers. Mayo Clinic Proceedings. 2017 Feb 28; (Vol. 92, No. 2, pp. 280-286). Elsevier.
Lupu D, Force PM. Estimate of current hospice and palliative medicine physician workforce shortage. Journal of Pain and Symptom Management. 2010 Dec 31;40(6):899-911.