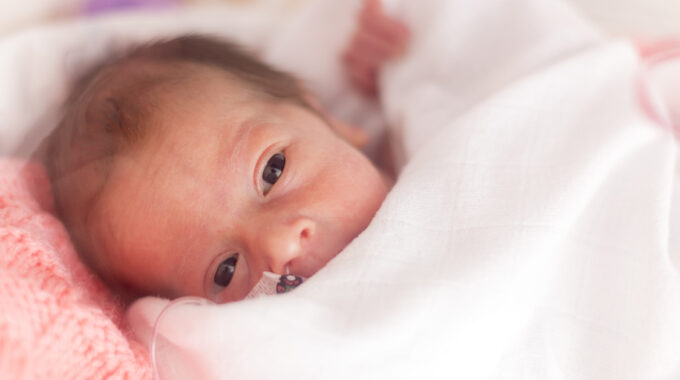 Barriers to Hospice for Children
In geriatric care, hospice offers a long list of known benefits. In pediatric medicine, on the other hand, parents and doctors most often find hospice difficult to access.1 The American Academy of Pediatrics suggests the healthcare profession could do more to aid and preserve the dignity of families of terminally ill neonates. They issued a statement recommending that child-specific, pediatric palliative care programs be widely available.2 Confounding this mission, some important barriers to pediatric hospice revolve more around insurance and public policy than the planning of healthcare professionals.
The Difference Hospice Makes for Parents of Neonates
Clinicians involved in the perinatal/neonatal palliative care movement are finding that when they offer a realistic option for taking their babies home, even for just a day, many parents prefer this option.1,3 Unfortunately, the option proves widely unavailable. Surveys find that the absence of pediatric palliative care results in a number of hardships.4
When Pediatric Palliative Care is Unavailable
Parents who could not secure adequate home nursing were often apart from their babies, leaving them in the hospital.
Families reported multiple delays to hospital discharges, with the average delay lasting 15 days. Dr. Roy Maynard and colleagues calculated that these delayed discharges of medically complex children increased costs by $170,954 per patient.6
Parents missed an average of 23 hours of employment per week. Nationally, this sort of lost income is estimated to reach $11.6 billion annually.7
Parents scored stress over lost employment at six out of ten.
Families spent an average of 73.5 hours per week providing their child the equivalent of hands-on nursing care.
Families invested an average of 10 hours per month trying to secure home nursing.
Families with commercial insurance were more likely to experience unfilled nursing needs compared to families with Medicaid.
Conversely, when families have access to home-based, "hospice-like," pediatric nursing, healthcare spending decreases by an average of $3,331 per month, per child. The average length of stay in hospitals decreases 61%.4
Institutional Barriers to Pediatric Hospice
Few doctors have the availability necessary to provide neonatal palliative care at home. The necessary schedule often requires daily clinician visits (often nurse visits) supplemented by 24-hour direct clinician access. This is the typical hospice model, but hospice agencies rarely care for children. This makes it unlikely that a hospice agency would have sufficient experience to provide high-quality pediatric care.5 When the local hospice agencies lack the experience necessary for pediatric care, some parents turn to home health agencies specializing in pediatrics. Indeed, the majority of pediatric palliative care, especially for children younger than six years of age, gets delivered under home health benefits.5 While more common than pediatric-capable hospice agencies, these pediatric home health agencies also spread out few and far between.
Insurance and Regulatory Barriers to Pediatric Hospice
Prognosis
The usual hospice requirement of a six-month prognosis persists, even for neonates. That presents an increased barrier in pediatric palliative care. Most childhood illnesses follow courses that are less predictable than geriatric terminal diseases.5
Ban on Concurrent Curative Treatment
Policies surrounding hospice typically require that no curative treatment be provided at the same time as hospice. At all ages, this barrier to hospice causes many to delay palliative care. Parents of newborns may find it particularly troublesome and an insurmountable barrier to hospice benefits.1 Fortunately, the Affordable Care Act delivers a provision waiving the traditional ban on curative treatments during hospice for patients under age 21. This only applies to children insured by Medicaid or other publicly funded programs. The bad news is that young patients more commonly rely on commercial insurance for hospice compared to geriatric patients. For them, the ban on curative treatments often persists and blocks access to much-needed home-based palliative care.
Doctors Prescribe a Fix, but the Prescription Goes Unfilled
Debra Lotstein MD, Division of Comfort and Palliative Care – Children's Hospital Los Angeles, in a position paper published recently by Pediatrics, notes the various ways the traditional hospice benefit does not fit pediatric care.1 Dr. Lotstein posits that home-based, palliative care programs for children need to offer broad eligibility criteria and seamless care as the patient's needs may change rapidly. Neonatal palliative care, sometimes referred to as perinatal hospice, is a philosophy of family-centered care that addresses the emotional, social, and healthcare needs of families that choose to continue a pregnancy after their baby is diagnosed with a life-limiting condition. It includes the broad goals of palliative care: to anticipate, prevent, and relieve suffering; to preserve dignity; and to promote quality of life for the baby and for the parents, while honoring parental preferences and wishes. The approach needs to be multi-disciplinary with a physician overseeing the medical care. Other professionals may include nurses, social workers, chaplains, hospice aides, volunteers, and more.
How Home Nursing Can Help in Pediatric Palliative Care
The home nursing component of neonatal palliative care can include:
Advance planning including assessment of the family's beliefs, goals, and preferences; what mementos should be preserved; do-not-resuscitate orders; etc.
Providing emotional support and education for parents.
Preparing the home to receive the new baby, especially coordination of home medical equipment and supplies.
Ensuring that all the appropriate documents are at the ready at the initiation of home care: discharge summary, prescriptions, phone number lists, DNR, etc.
Having a nurse on call 24/7.
Comfort care including administering pain medication, hydration treatments, and teaching parents about holding and warmth. Treatments only occur under orders from the physician.
Making home visits with whatever frequency or duration is needed to ensure the baby's comfort.
Home health aide visits to support mothers who need help with baby care or help around the home.
Serve as a liaison for the family in communicating pertinent data to other members of the care team including the physician(s), chaplain, social workers, home supply providers, etc.
References
Lotstein DS, Lindley LC. Improving home hospice and palliative care policies. Pediatrics. 2019 Aug 1;144(2):e20183287.
Section on Hospice and Palliative Medicine and Committee on Hospital Care. Pediatric palliative care and hospice care commitments, guidelines, and recommendations. Pediatrics. 2013 Nov;132(5):966-72.
Sherman M, Lauriello N, Rosenkrantz T, et al. Follow-Up of the NICU patient. Medscape. 2016; Last accessed April 6, 2021.
Weaver MS, Wichman B, Bace S, Schroeder D, Vail C, Wichman C, Macfadyen A. Measuring the impact of the home health nursing shortage on family caregivers of children receiving palliative care. Journal of Hospice and Palliative Nursing. 2018 Jun;20(3):260.
Lindley LC, Mixer SJ, Mack JW. Home care for children with multiple complex chronic conditions at the end of life: the choice of hospice versus home health. Home Health Care Services Quarterly. 2016 Oct 1;35(3-4):101-11.
Maynard R, Christensen E, Cady R, Jacob A, Ouellette Y, Podgorski H, Schiltz B, Schwantes S, Wheeler W. Home health care availability and discharge delays in children with medical complexity. Pediatrics. 2019 Jan 1;143(1):e20181951.
Romley JA, Shah AK, Chung PJ, Elliott MN, Vestal KD, Schuster MA. Family-provided health care for children with special health care needs. Pediatrics. 2017 Jan 1;139(1).