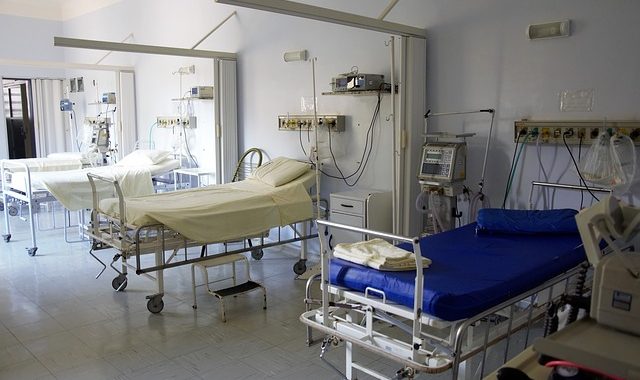 ER's Looking to Palliative Care to Handle Rise in Elderly Visits
As the elderly population in the U.S. grows, ER doctors are increasingly faced with terminally ill patients. When a patient visits the ER, the automatic response of doctors and staff is to implement aggressive, life-extending measures. For those with life-limiting illnesses, however, these measures tend to only extend suffering. The rise in visits by elderly patients to ER's has sparked a nationwide conversation about the need for palliative care in an ER setting.
A widespread resistance to palliative care in the ER
There is widespread resistance to palliative care in the ER. In a recent survey, doctors said they did not believe the ER to be an appropriate setting for palliative care or delicate conversations about end-of-life. They felt uncomfortable having these conversations with patients they barely knew. It is no surprise physicians feel this way. ER's are set up to handle acute injuries and ailments. They are not set up to manage the physical, psychological, and spiritual needs of patients who require in end-of-life care.
Visits to ER's by those aged 65+ has risen 25%
Yet for all objections raised by physicians, the recent and growing influx of patients who require palliative care over intensive care has caused many ER's to reassess how they treat such patients. Visits to emergency rooms by patients aged 65 and over has spiked by nearly 25% since the early 2000's. ER's across the country have implemented palliative care as part of their arsenal of treatments for emergency patients to help manage the influx. States such as Ohio, Texas, Virginia and New Jersey have implemented formal guidelines to facilitate the incorporation of palliative care in the ER.
Transitions from the ER to the ICU are on the rise
ER doctors are eager to find a lasting solution. As it stands, ER's are not an environment conducive to geriatric care. A recent analysis also found that patients who enter an ER and require a respirator or IV drip to manage blood pressure typically find themselves admitted to an ICU. This environment is also rife with problems. ICU's employ aggressive treatments to extend life, and geriatric patients are more likely to acquire infections from the hospital. This all translates to worse outcomes in care.
Dedicated Geriatric ER's
As a possible solution to handle the influx of elderly patients in ER's, some hospitals have proposed to set up special geriatric ER's. Mount Sinai Hospital in New York, for example, recognized the need to improve care for seniors. "It's like a war zone," said physician assistant Emmy Cassagnol to Kaiser Health News. "When it gets packed, it's overwhelming. Our sickest patients are often our geriatric patients, and they get lost in the shuffle." As a solution, they set up a dedicated geriatric ER to provide more comprehensive care, including palliative care.
Palliative care should be part of ER services
It's still too early to know if a dedicated geriatric ER is a long term, viable solution for hospitals around the country. While the model has worked for Mount Sinai Hospital, it may not work for hospitals in more rural areas. In such areas, the economics of such a solution as well as availability of staff will not be adequate. The best solution, so far, is to incorporate palliative care as part of ER services in order to best care for the elderly who visit the ER.