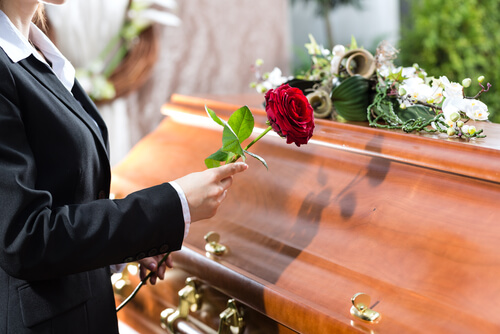 Deathcare Industry: What Are Their Customer Service Standards?
Hospice may be about life, but inevitably patients in hospice will pass away. While hospices continue to support families and loved ones through grief counseling programs, the post-death process must also begin. This is where the so-called Deathcare industry – comprised of funeral homes, cemeteries, crematories, casket vendors, anything related to taking care of the deceased – takes over. The Deathcare industry is not typically evoked as a customer service focused industry. Yet if you really think about it and reflect on the time in someone's life that the Deathcare industry arrives on the scene, it becomes clear that customer service has to be an integral focus of their service.
The Deathcare industry is growing
The Deathcare industry is growing alongside the medical industry as a result of our aging population. At latest account, the industry is comprised of over 1,500 crematories, 115,000 cemeteries, and nearly 20,000 funeral homes. Its revenues exceeded $16 billion in 2012 and are estimated to exceed $20 billion today. Deathcare is no longer a fringe industry, and as such they have earned renewed attention and scrutiny.

Most Deathcare companies are mostly privately owned
Deathcare professionals generally work in small, family-owned companies. In fact, approximately 86% of funeral homes are privately owned, with only 14% owned by publicly traded corporations. The 14% of funeral homes owned by corporations are owned by just two companies, Carriage Services Inc. and StonMor Partners. By-and-large the Deathcare industry is comprised of mom-and-pop shops, with little indication of ambitions by larger corporations to penetrate the market.
Deathcare professionals encounter the customers at their most vulnerable
Industry professionals encounter the customers at their most vulnerable: immediately after a death. This is a delicate time, and running a business that focuses specifically on this critical period means taking careful consideration of the emotional state of everyone involved. "Customer service is an essential discipline in this industry because we meet customers at such an intense time in their lives. Our appearance, demeanor, and body language all play a part in that service experience and how comfortable families feel with us," explained Holley Sowards of Einan's at Sunset Funeral Home in Richland, WA, to Forbes.
Customer expectations are changing
With the rise of the internet and the commoditization of most industries, the industry has also seen changes in how customers interact with their businesses. Many purchases can be made online and plots in cemeteries reserved through third party organizations. This has created an environment where traditional customer service may not even be particularly applicable. Deathcare industry professionals must adapt to the changing tide.
Explained Scott Sheehan, who owns and operates cemeteries and funeral homes in the Seattle area, "The consumer who comes to our industry, who has been affected by a recent death, is the exact same person that in the past few weeks has likely made purchases through Amazon and Starbucks and has likely had a wide array of other customer-centered experiences. They carry these expectations through our front door.  We are not measured by the funeral home down the street; we are measured by all of [our customers'] collective experiences and expectations."
The Future of Deathcare and customer service
As the industry shifts to both adapt to changing consumer expectations and to accommodate a rise in demand, customer service standards in the Deathcare industry will inevitably change as well. The industry will also need to address the stigma associated with what they do and the preconceptions consumers bring with them when they employ Deathcare professionals' services. We live in a death-denying culture, and as such the Deathcare industry has special considerations to take into account when developing their customer service standards.