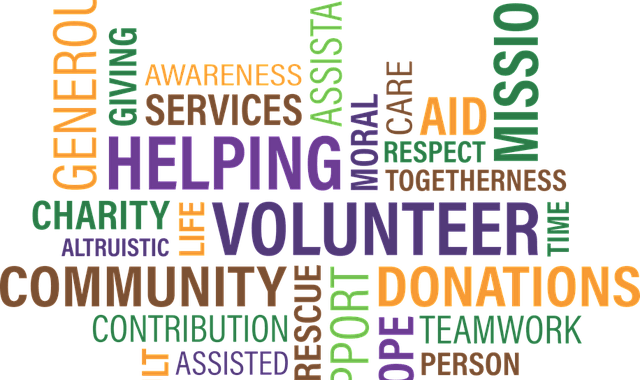 As Caregiver Shortage Looms, Hospices Also Face A Volunteer Shortage
Hospice volunteers play a vital role in end-of-life care. Patients require spiritual and emotional care as well as physical care, and that's where volunteers shine. They provide companionship, help with activities, and improve hospice patients' quality of life. Unfortunately, the same demographic forces that are ushering in a caregiver shortage are also creating a volunteer shortage. Hospices across the country are calling for more volunteers to join them, but the task is growing increasingly difficult.
Hospices are increasing their calls for volunteers
A quick glance at your local newspaper or local news station website and you are likely to find a call for volunteers from a local hospice. The need for more volunteers has climbed steadily in the past few years as Baby Boomers and their parents age. This need has also climbed steadily as the number of hospice providers nationwide has grown at an astounding rate. In fact, the number of hospice agencies nationwide has nearly doubled in number in the past decade.

Hospices face a demographics problem
Hospices tend to draw their volunteers from the same demographic pool (women aged 45+) as home health and home care agencies. As Baby Boomers age and the demand for hospice services grows, the current demographic pool for volunteers will not grow fast enough to meet the demand. Competition from other sectors, such as hospitals, is also drawing down on available volunteers.
Volunteers are asked to recruit more volunteers
Hospice volunteers find deep meaning in their service. Even so, it is a difficult environment that many people cannot handle. This further narrows the pool of possible volunteers. Explains hospice volunteer Judith McGinty, "Some people can't do this. But I think there are a lot of people who can. It takes an open mind and an open heart. It's a blessing for me as well as for the patient."
McGinty, who volunteers for Hospice of Humbolt, sat down with her local news outlet to talk about volunteering in hospice. Her purpose was to help the hospice she volunteers for attract more volunteers like herself. More and more, volunteers are now asked to help with recruitment to fill the need for new volunteers. "I live close by. When I retired, I decided it was time to get involved. I never feel like an outsider here. I work three to five hours twice a week," she said in an effort to speak to her intended audience.
How can hospices better address the volunteer shortage?
If hospices hope to adequately fill the need for volunteers, they will need to expand their audience to reach new demographics. Some hospices have begun programs to reach out to new demographics, such as working with local schools to attract young adults to their cause to both volunteer and help to raise money. If hospices want to create long-term hospice recruitment programs, they will need to focus more on these types of community outreach.
Interested in volunteering in hospice?
Are you interested in volunteering for a hospice? Hospice providers provide comprehensive training programs for volunteers to ensure they are equipped to handle the hospice environment. It is rewarding and meaningful work. While volunteering in hospice may not be for everyone, there is a growing need for people like you to volunteer in face of the volunteer shortage. If you have been thinking about volunteering in hospice, reach out to a local hospice and ask about how to start the process. If you don't know where to start, call 1-800-HOSPICE and we will connect you with a local hospice.