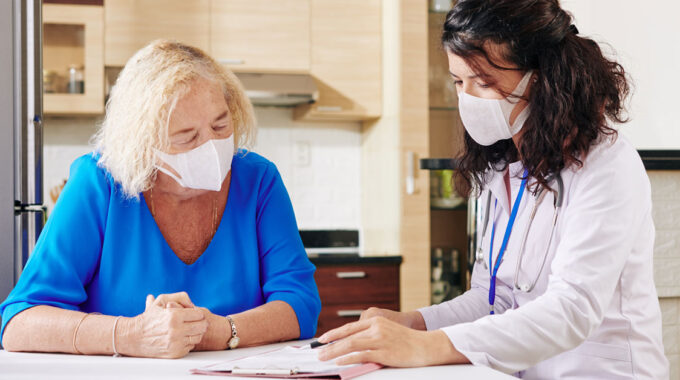 Does Medicare Pay for Hospice? Does Medicaid, Medicare Advantage, or Insurance?
Yes, for qualified patients, Medicare pays 100% of charges from Medicare-certified hospice agencies and pays most of the other hospice-related charges that may arise. Medicare Advantage does not technically pay for hospice, but people with Medicare Advantage plans automatically have Medicare Part A & B coverage for hospice, so 100% of their costs are covered as well. Like any health insurance plan, Medicaid also covers hospice. Health insurance plans vary in the amount of coverage. Similarly, Medicaid is a partnership between states and the federal government. Therefore, Medicaid varies from state to state. While some details and coverage levels vary, Medicaid always covers hospice, but Medicaid is also always the payor of last resort. All other benefits must be exhausted before Medicaid pays. For hospice providers, the most common payor is Medicare.
What Does the Medicare Hospice Benefit Cover?
Your Medicare hospice benefit covers the services of all clinicians visiting you, as long as the services are related to the hospice diagnosis. Hospice clinicians may include:
Doctors
Nurses
Nursing assistants and aides
Physical therapists
Speech/language pathologists
Occupational therapists
Social workers
Dietitian
Respiratory therapists
Other medical care covered under the home hospice benefit includes:
Inpatient respite care (a 5% co-pay may apply)
Medical equipment such as a hospital bed delivered to your home
Medical supplies related to the hospice services
Prescription drugs related to the hospice diagnosis (for instance: pain medications). A $5 co-pay may apply for outpatient prescription drugs.
Related Care that the Hospice Benefit Does Not Cover
Care you receive as a hospital outpatient, such as ambulance services or emergency room care, is not covered by the hospice benefit unless you arrange such care through your hospice agency. It would, however, be covered as normal by your other benefits.
Who Qualifies for the Medicare Hospice Benefit?
Prognosis: Your hospice doctor and your regular doctor (if you have one) must certify that there is a terminal illness and a life expectancy of less than six months. Prognosis (or life expectancy estimate) does not mean there is a certainty of a specific outcome. It only means there is a probability based on similar cases in the past.
Medicare does not pay for hospice at the same time as treatments intended to cure the disease. The hospice benefit only works while people are receiving only palliative care.
Medicare pays the hospice company directly, and Medicare will only pay providers certified for hospice services. For the most part, Medicare pays a lump sum to a hospice agency based on how much it usually costs to care for people in similar situations. Then the hospice agency pays the other providers involved in your hospice care (for instance the home infusion pharmacy or the home medical equipment supplier). Be careful to ask if your agency is Medicare-certified.
Find a Hospice Provider Near You: 1800HOSPICE.com