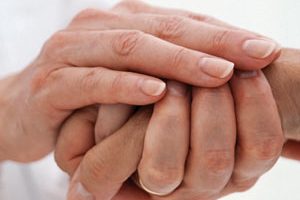 Four Care Quotes to Reflect Upon As We Exit April
The end of the month is a wonderful moment to take time out to reflect on what's gone by in recent weeks. (This is especially true as we exit April 2016, which ends on a weekend!)
When it's time for reflection, the wisdom of others never fails to imagine and inspire. Quotes seem to have an especially helpful effect on putting things in perspective.
To end April, we hope that these notable quotes on aging, achievement, and what makes for a life well lived, help you and your loved ones to make sense of the month's events.
4 Care Quotes to Inspire Reflection
"You don't stop laughing when you grow old, you grow old when you stop laughing."
— George Bernard Shaw
---
"Walking with a friend in the dark is better than walking alone in the light."
— Helen Keller
---
"Seeing death as the end of life is like seeing the horizon as the end of the ocean."
— David Searls
---
"All the art of living lies in a fine mingling of letting go and holding on."
— Henry Ellis
---
What are some of your favorite quotes on living well, growing old, and enjoying friends and family?
Let us know on Facebook or Twitter.
And if that collection isn't quite enough to offer some perspective, take a look at our previous article on 7 Quotes to Guide Your Golden Years.