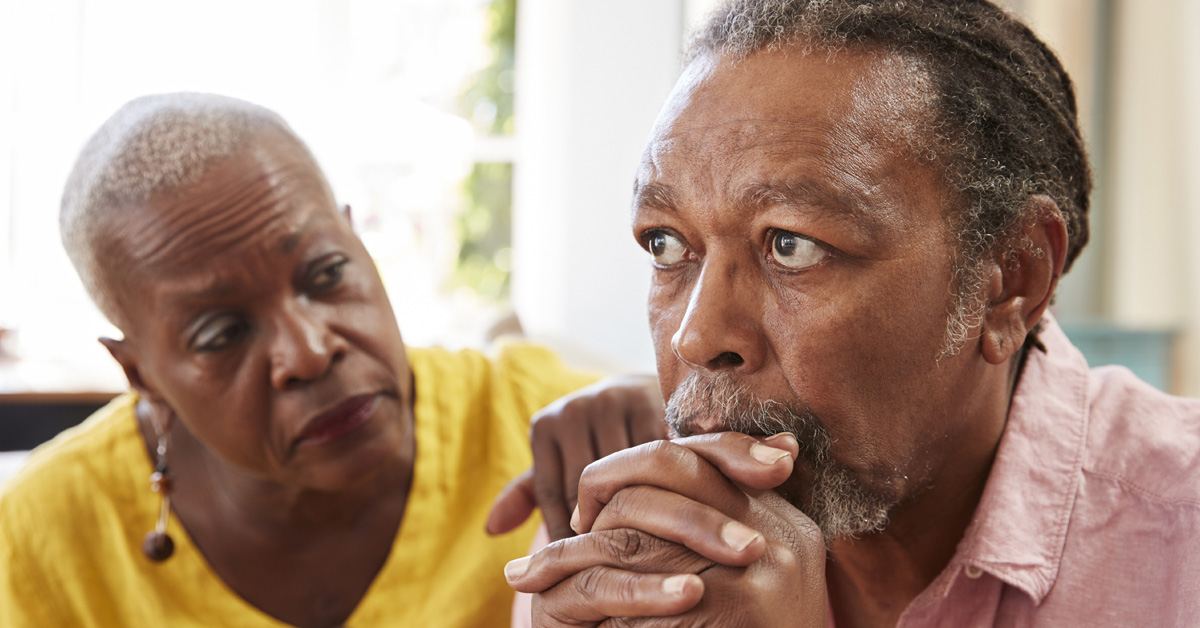 Hospice Disenrollment for People with Dementia
Alzheimer's disease is the most common cause of dementia among older adults. About one in nine people in the United States aged 65 and older have Alzheimer's disease. According to the Alzheimer's Association 2022 Alzheimer's Disease Fact and Figures report, this population is projected to increase from 58 million in 2021 to 88 million by 2050.1 With the rise in life expectancy and increased risk of dementia in older adults, the demand for nurses who are trained to care for people with dementia is also growing. Patients nearing their final days, can greatly benefit from hospice professionals who understand how to provide specialized care for dementia.
Hospice Patients with Dementia
People enrolling in hospice expect they will be supported through the dying process, usually in the comfort of their own homes. According to Luth and colleagues' clinical investigation published in the Journal of The American Geriatrics Society, a substantial number of hospice enrollees with dementia will have their hospice services disrupted by a "live discharge", which refers to either patient or hospice-initiated disenrollment from hospice while alive.4
Medicare does pay for hospice care, but the eligibility criteria could mean that some patients with dementia face hurdles gaining access to hospice benefits or may risk disenrollment. Live discharge might sound like a positive outcome but for people suffering with dementia it is described as getting "kicked out" or "expelled." While prognosis is relatively easy to determine in people with advanced cancer or AIDS, it is notoriously difficult to estimate in people living with dementia.5 The question remains, "Why are dementia patients being disenrolled from hospice?"
Medicare for Hospice
To be eligible for Medicare's hospice benefit the individual will need to meet the following conditions:
Have Medicare Part A
Physician to certify the individual as terminally ill (expected to live six (6) months or less)
Individual accepts comfort care (palliative care) instead of care to cure illness
Sign a statement to accept hospice care instead of other Medicare-covered treatments for the terminal illness and related conditions
Several recognized barriers for hospice enrolled dementia patients include challenges estimating six (6) month prognosis and lack of recognition of dementia as a terminal illness. Enrollees are entitled to an unlimited number of days of hospice care, but hospice organizations are reluctant to enroll dementia patients because they will not be able to document the continuous decline required for eligibility and insurance reimbursement.
Why Is It That People Are Disenrolled Alive?
Usually, enrollees have a prognosis of six (6) months or less if the disease runs its expected course. While it is relatively easy to determine in people with cancer, it is difficult to estimate in people living with dementia. Dementia patients may be completely nonverbal, bedbound, and dependent of all basic activities of daily living. As a result, dementia patients are up to four (4) times more likely to be disenrolled because their condition stabilizes or improves, therefore the individual no longer meets the six (6)-month prognosis requirement.4
When the hospice benefit ends, the patient not only loses the multidisciplinary healthcare team that includes nurses, social workers, aides and physicians, but they also lose the coordinated provision of medical equipment, pharmaceuticals, and other medical supplies. Caregivers must then arrange other sources of support for help with activities of daily living, get prescriptions from different physicians, and replace durable medical equipment.
Conclusion
A one-size-fits-all solution may not work. Ultimately, the goal should be to create systems of care that seamlessly integrate across the continuum for people living with dementia to ensure that they and their caregivers have the supports they need and deserve.
References:
2022 Alzheimer's Disease Facts and Figures. [Internet] Alzheimer's Association. Available from: https://www.alz.org/media/Documents/alzheimers-facts-and-figures.pdf
Alzheimer's Disease. Centers for Disease Control and Prevention. Last accessed 12/14/2022.
Harrison KL, Cenzer I, Ankuda CK, Hunt LJ, Aldridge MD. Hospice Improves Care Quality For Older Adults With Dementia In Their Last Month Of Life: Study examines hospice care quality for older adults with dementia in their last month of life. Health Affairs. 2022 Jun 1;41(6):821-30.
Hunt LJ, Harrison KL. Live discharge from hospice for people living with dementia isn't "graduating"—It's getting expelled. Journal of the American Geriatrics Society. 2021 Jun;69(6):1457.
Mitchell SL, Miller SC, Teno JM, Kiely DK, Davis RB, Shaffer ML. Prediction of 6-month survival of nursing home residents with advanced dementia using ADEPT vs hospice eligibility guidelines. Jama. 2010 Nov 3;304(17):1929-35.