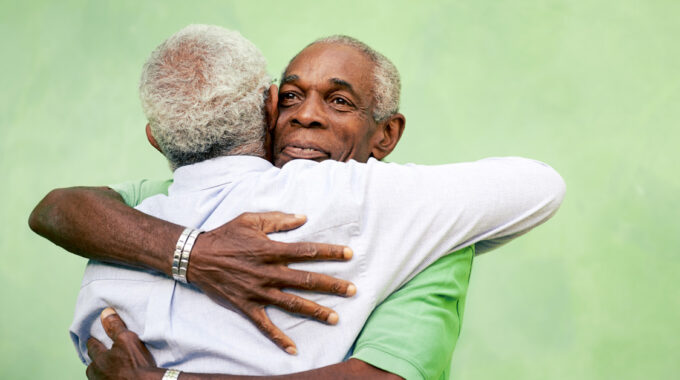 When Doctors Recommend Hospice but Family Is Not Ready
When a person has a disease in an advanced state, the life expectancy is less than six months, and all worthwhile cures have already been tried, a doctor may recommend hospice. It's not uncommon for doctors to hear that the family is not ready for hospice. One hopes that the doctor will then ask "Why? What are you feeling?" One of the worst things that can happen is for the doctor to simply wait to see if the family member changes his or her mind. It's important that family explore the reasons for wanting to delay or refuse hospice. This is especially true if a family member is making the healthcare decisions for a seriously ill patient. There may be a good reason to delay hospice, but the most common reasons for feeling not ready are misconceptions. Working from these misconceptions could increase costs for the family and lower quality of life for a loved one during the last months of life.
The Most Common Reasons A Family Member Would Refuse Hospice
My loved one is not ready to die.
We are not ready to give up hope. We are not ready to let go of our loved one.
My loved one is not dying at this point.
We cannot afford a private nurse at home.
My Loved One is Not Ready to Die
That's okay. Hospice services are available to anyone with a prognosis of six months or less and who are not currently receiving curative treatments. Comfort care will be beneficial even if you discharge from hospice later to pursue a cure. Patients may discharge from hospice at any time to resume any curative therapy a doctor recommends. Furthermore, hospice doe not require a do-not-resuscitate order. Hospice patients may choose to be resuscitated. Patients with these decisions are sometimes referred to as full-code hospice patients.
We Are Not Ready to Give Up Hope and Let Go
That's okay. Comfort care is compatible with hope. Hospice sends nurses, aides, volunteers, and therapists to the homes of clients to provide support and ensure the best possible quality of life. Hospice does not seek to shorten or lengthen life. However, a body of research suggests the comfort care provided by hospice lengthens lives by days to months. Some patients even "graduate" from hospice alive.
My Loved One is Not Dying
It is a common misconception that hospice is for people to go home with a week or two to live. While this often happens, it is not the ideal way to use hospice. In truth, hospice is designed for patients with an estimated six months to live. Many of the benefits of hospice are most felt only after hospice has been in the home for one to three months. Hospice advantages that take time to accumulate include:
Symptom control that returns patients to the levels of comfort they had a year ago.
Lower risk of depression for family caregivers.
Life lengthened through comfort care.
Higher quality of life and higher quality of death.
Lower costs for the family.
We Cannot Afford More Services
Medicare and most insurance pay 100% for hospice. This covers the nursing, personal care, and therapies hospice may provide, and more. Medicare's hospice benefit also pays for medications related to the hospice diagnosis, home medical equipment, supplies, and inpatient respite care. Hospice usually does not cost families extra. In fact, it usually reduces their expenses.
Conclusion
The right time for hospice is usually the time at which patients qualify for it – when the prognosis is six months or less and there are not curative treatments such as chemotherapy happening. Hospice does not mean letting go or giving up hope, because hospice only provides comfort care and does nothing that might hasten death. In fact, home hospice correlates with lives lengthened by days to months. Hospice patients may be resuscitated and/or discharge from hospice at a later date to pursue a curative treatment that may come available. Many of hospice's best advantages accumulate over time, and hospice is best when patients have it for three months or more. Finally, Medicare pays 100% for hospice, and the benefit includes clinician services, some of your medications, home medical equipment, and more.