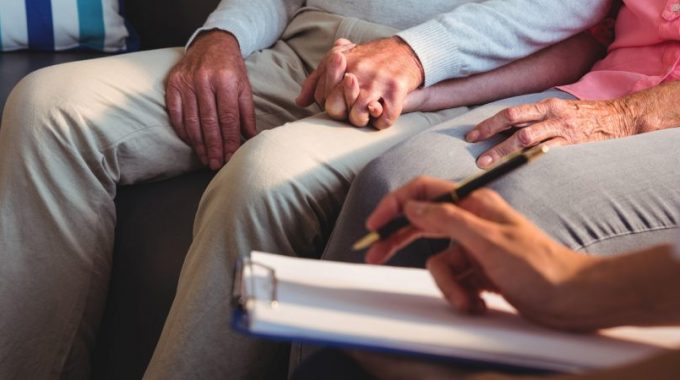 Helpful Ways to Pick the Right Hospice for Your Loved One
The process of losing a loved one is never easy, no matter the circumstances. However, the process of saying goodbye to someone at the end of their life can be made easier by finding hospice care for that person. Hospice care is specialized end-of-life care that can help make the last stages of a terminal illness or injury as pain- and stress-free as possible.
There are many providers of hospice care available in the U.S., so it can be hard to choose the right one among all of the options. However, there are some helpful tips to keep in mind when it comes time to choosing who will provide end-of-life care to a loved one. Here are some of the most helpful.
Choose an Accredited Hospice
There are many hospice care options available, but in order to find one with excellent care, it's important to pick one that has the proper accreditation. There are many organizations that accredit hospices, including the National Hospice and Palliative Care Organization (NHPCO) and the Accreditation Commission for Health Care (ACHC). Consult with experts at these organizations to make sure the hospice your choice meets their quality standards. Also be sure to look up the hospice in the medicare database of registered hospices.
Consult with Friends and Family
If you have friends and family members who have had to use the services of a hospice care provider before, consult with them about the care they received. If they had a good experience with a hospice care provider previously, there's a good chance that you will also have a good experience using the same provider.
Determine Whether You Want In-Home Care or In-Facility Care
Most, if not all, hospice care providers provide care to patients at their own homes. Other hospices have their own facilities where they can care for patients. Determine whether you want to have your loved one receive hospice care in the house or whether it would be better to have them cared for in a devoted facility. If the care or condition is particularly complex, it may be helpful to have them in a hospice facility so they can be properly and attentively cared for.
Determine How Often You Need Care Providers Available
Some hospice care providers only offer care during work hours on the weekdays. Other hospice services can be available around the clock, any day of the week. Determine whether you think you will need support from a hospice care provider all of the time — or whether you or another loved one can manage care on nights and weekends. Also, ask the hospice care provider if they're available by phone at all times in case there is a medical crisis or question that arrives.
Ask If There Is a Social Worker on Staff
Going through the process of watching someone die can be very taxing — and the end of life can be very overwhelming and frightening for a patient. Ask the hospice care provider if they have a social worker on staff. This person can not only help guide families through the process but also offer advice about the next steps to take after a patient has died.
Determine How Quickly the Intake Process Can Happen
If your loved one is severely ill, they may need to begin the process of receiving hospice care quickly. If they do need to receive palliative care right away, you'll need to find a hospice care provider that can go through the intake process quickly and efficiently. If you have more time to wait, you can use a hospice care provider that takes a bit longer to begin providing care to a patient.
Determine If They Take the Patient's Insurance Plan
Hospice care is covered by most private insurance plans as well as Medicare and Medicaid. Determine whether the hospice care provider you're considering takes the insurance plan that the patient has. If the patient has Medicare, you'll have to make sure that you find a Medicare-certified hospice — which is a hospice that meets certain federal requirements that are set forth by the Centers for Medicare & Medicaid Services.
Ask About Which Hospitals the Hospice Works With
Most hospice cares work with specific hospitals, where they can bring patients in a medical emergency that they're not equipped to handle. Ask a hospice care provider which hospitals they work with when they need to bring patients in. If you have a preferred hospital (because of loyalty, insurance, prior experience, etc.), you'll want to make sure that you choose a hospice for your loved one that will take him or her to that hospital.