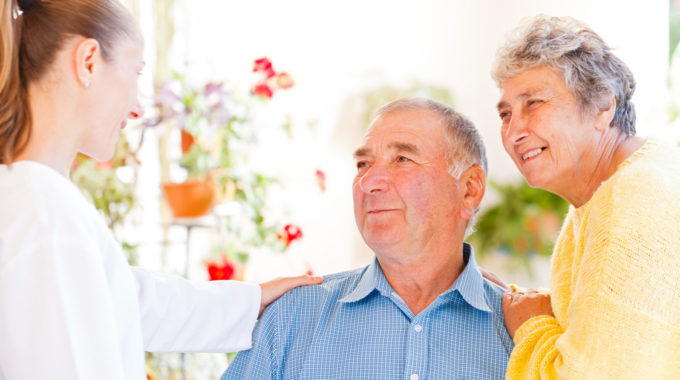 Did You Know Hospice Provides Four Levels of Care?
Americans underutilize hospice, due in part to common misconceptions. Some of these misconceptions can be overcome through awareness of the four levels of care hospice provides.
Hospice Misconceptions Related to Level of Care
Hospice is brink-of-death care
Hospice is a care downgrade compared to inpatient care
Hospice means other medical care ends
At home with hospice means the family is on their own at night and on weekends
Hospice Care Overview
The term hospice refers to a type of healthcare agency, a Medicare benefit, and a philosophy of care. Hospice provides symptom management, emotional support, personal care, and care coordination for patients with a life expectancy of six months or less. Most care is delivered in a person's own home by nurses, therapists, aides, social workers, chaplains, volunteers and other caregivers. Traditional Medicare pays 100% for services, supplies, medications, and equipment related to the hospice diagnosis.
Four Levels of Hospice Care
Intermittent Home Care
Intermittent home care refers to routine care delivered through regularly scheduled visits. Nurses, therapists, and aides may visit a few times per week with each visit often lasting less than an hour. Care planners base schedules on how much care each individual patient needs. It's important to keep in mind that all Medicare-certified hospice agencies keep a nurse on-call 24 hours per day. If families have urgent questions or need an unscheduled visit, a nurse is usually just a phone call away. Patients who receive the recommended 90 days of hospice or more receive this level of care for most of that time. The National Hospice and Palliative Care organization reports that more than 90% of hospice care is delivered as intermittent, routine care.
Continuous Care
Hospice may also provide home nursing for hours at a time, and even overnight. This is one way that hospice providers attend to patient needs when intermittent care is not enough. If a patient's symptoms are out of control, a nurse may stay in the home for hours until the symptoms are managed. Also, if a patient is actively dying and the family needs support, a hospice nurse may stay overnight. Not all families and patients need continuous care during this time. In fact, hospice can prepare most families for the passing of a loved one.
Inpatient Respite
Caring for a loved one with high personal care needs takes a physical and emotional toll on the caregiver. On occasion, the family caregiver will need more of a break than that provided by the visits of nurses, aides, and volunteers. In these cases, the hospice provider can check a patient into a 24-hour personal care home that is staffed for hospice patients. This is covered under the hospice benefit, so the Medicare-certified hospice agency will often have a particular home that they work with. Again, inpatient respite care is not needed in most cases, but the hospice benefit does make it available just in case.
General Inpatient Care
If a hospice patient has a medical need where inpatient treatment would be more appropriate than home nursing, patients can always be admitted to a hospital or nursing home of their choice. If the medical need is related to the hospice diagnosis, the hospice benefit will continue to pay the bills. Other medical needs would be covered as normal.  When patients are stable enough, they can return to the comfort of home and continue their home hospice service.
This does not mean that hospital care is categorically better than home nursing. They are appropriate for different needs. Hospitals gear their services toward more acute needs, while home hospice is geared for palliative care. In fact, when patients meet hospice qualifications, research shows that home hospice lengthens life, improves quality of life, and manages certain symptoms better than hospital or nursing home care. This does not mean that home hospice is "better" than hospital or nursing home care. It only means that hospice does what it is designed to do: improve quality of life for patients in the last months of life.