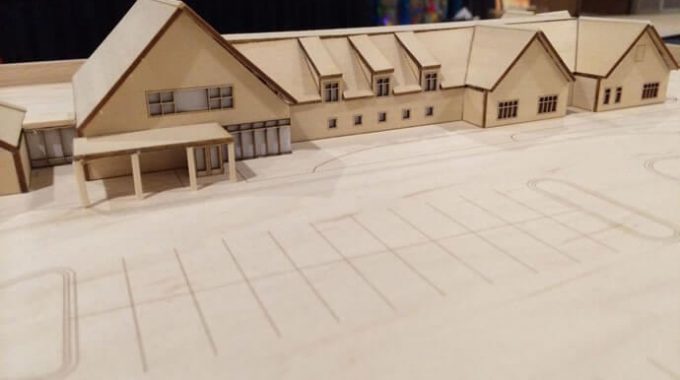 Remodeled Children's Hospice in Minnesota Will Care for Children, Families.
One of Three Dedicated Facilities for Children's Hospice in the Country
BROOKLYN CENTER, Minn. — Minnesota residents with children who have terminal illness will now have a dedicated facility for care. An older hospice building in Brooklyn Center, called Crescent Cove and originally designed for adults, will be remodeled to specifically accommodate children with life-limiting illness. This is the first dedicated facility for children's hospice in the state, and only the third in the country.
The Need for a Children's Hospice was long overdue
Jill Wall, a registered nurse who has worked in a hospice setting most of her career, explained to local CBS station WCCO that this facility was long overdue. "There are 900 children who die each year in Minnesota who have no other place to go. Either it's going to be the hospital, or their home, or an adult hospice and that's not equipped for children," she said.
Wall evoked her own experience to describe how needed the new facility is in the state. Her own daughter was born with certain complication that have made her wheelchair-bound and only able to communicate through sign language. "We know what life can be like. We've faced serious illness that became critical illnesses," she said.
The Remodel Will Create a Child-Friendly Environment
The remodel is the result of a longstanding effort to create an environment more conducive to helping children. Originally, planners worked to raise over $10 million to buy land and build a new facility. After a smart negotiation with the owners of the older hospice in need of repair, the total cost of the remodel will total around $5 million.
The once adult-only facility will receive some much needed repairs and structural changes. Its new interior design will reflect a more child-friendly environment. Included in the remodel are dedicated rooms for activities, such as a play room, music therapy room, and quiet spaces.
A Place for Vibrancy and Life
"This is a place for vibrancy and life. This is a place where families can be families together," said Scott Schwantes, a pediatrician who is on the board of directors for the facility. "It's something that in all honesty I hope most people never have to encounter or work with, but for those that it does become an important issue, it's necessary to have it here and to be in place."
A dedication ceremony was held on May 7, 2017 for Crescent Cove in Brooklyn Center to inaugurate the building's opening. The full remodel is not yet complete, but a grand opening is expected for October of 2017.
"Our whole focus is that these children and their families can live with their life-threatening condition. It's not always about the quantity of life, but the quality. Not just the length of life, but the depth of experience that they can have, given the right support," says Schwantes on Crescent Cove's website.