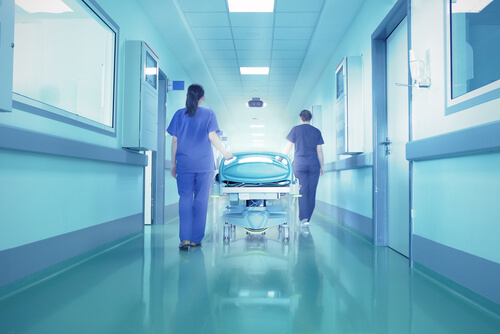 End-Of-Life Care Saves on Medicare Costs, Study Finds
Conventional wisdom dictates that end-of-life care is a significant driver of healthcare costs in the U.S. Medicare reported in 2011 that nearly thirty percent of all healthcare costs were spent in a patient's last six months of life, a population that comprises less than five percent of all patients. The trend is thought to stem from physicians and their patients electing to pursue curative treatments long after a terminal diagnosis. Because of the rising cost of healthcare, industry leaders fear treatments given at the end of life may contribute to a ballooning of healthcare expenditures. Not so, says a recent study from Dartmouth University. 
A team from Dartmouth Institute for Health Policy & Clinical Practice sifted through data from the last decade to track the increasing impact of end-of-life care on overall healthcare costs. They found that contrary to popular belief, the cost of end-of-life care is actually on the decline. "Contrary to other studies, we found that per-capita end-of-life spending is decreasing and appreciably contributing to overall per-capita Medicare spending growth moderation," wrote lead researcher William Weeks.
What surprised researchers more was the finding that end-of-life care contributed to an overall drop in Medicare spending from 2010 to 2014. In fact, given that under five percent of Medicare recipients received end-of-life care, they accounted for more than half of Medicare cost reductions for that period. "The findings warrant further investigation into why end-of-life care intensity is changing, and, particularly, how those changes influence end-of-life care quality," the researchers note in their study. 
What the findings may mean for hospice
The hospice industry has suffered from lingering stigma about their field. Patients and their families tend to delay hospice in favor of expensive life-extending treatments precisely because of their perception that hospice is a form of giving up on life. Added to the idea that end-of-life care amounts to a lopsidedly large portion of overall healthcare costs, the filed as a whole has struggled to make a better image for itself. For several decades, champions of hospice have done a fantastic job of reframing the conversation about hospice, and most Americans now have a favorable view of it. 
If proven undoubtedly true—that hospice has contributed to the most significant cost savings to Medicare in the last decade—it stands to improve hospice's standing in the healthcare community significantly. It could bolster efforts to better educated healthcare practitioners and the general public about the discipline and to help curtail the remaining stigma that surrounds it. From the perspective of those who currently champion the cause, the study has supported a long-held belief by hospice practitioners that end-of-life care, when done correctly, saves on cost. 
What the study may also accomplish is to attract investors to the industry. Unlike home care, hospice has struggled to find deep-pocketed investors in part because of the challenges the industry faces. Now that end-of-life care has shown it can help dramatically reduce healthcare costs while maintaining an underserved population, investors may take a harder look at hospice as a viable place to put their money.
The takeaway
Hospice is a tremendous benefit to patients and their families. For decades, hospice and palliative teams have worked to make patients comfortable at the end of life. While end-of-life care was thought the be the single most significant contributor to rising healthcare costs, the new study by Dartmouth University had shown that in the past decade, it was also the area of the highest cost reduction for Medicare. Hospice is a driving force behind cost savings because it does not employ expensive curative treatments for terminal patients. It instead strives to provide the most exceptional quality of life to patients in their final days and to help families through their grief.